What a weekend it's been! We have been to Busan, Nampodong, Gwangan Bridge, the old fish markets and so much more. And that was just Friday!
on Saturday morning we went to Tongyeong. Tongyeong is, in my totally unbiased opinion, the most beutiful place that has ever been or ever will be. The 'Naples of the Orient' as they call it. We hiked Miruksan, viewed the Dogpirang, rode bikes around the marina resort and chretered a fishing boat to take us on a cruise around the 140 islands off of the coast of the city. It was wonderful!
Powered by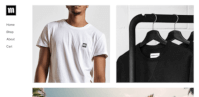 Create your own unique website with customizable templates.