We left Adelaide at 8:15 Thursday morning and began the long journey to Korea via Malaysia. It was a long journey as we had a 10 hour layover in Kuala Lumpur. You don't always get the best connections out of Adelaide. But we got out in Kuala Lumpur and had a short look around. It was certainly interesting and nice to be back in a warm climate after our winter. We landed in Seoul at 7am Friday morning and were picked up by the Lexis buses and brought to our Guesthouse. Unfortunately we couldn't check in due to the early arrival, so we headed out and had some breakfast, bought our SIM cards and had our first look around Seoul for a bit.



After a shower and a short nap in the afternoon we headed out into Seoul proper. First stop was the majestic Han River, upon which we decided to go for a cruise. It was an unforgettable time, as in we will never forget the wildly excited half a dozen people that just could not get quite enough photos of themselves with the visiting group of foreigners. At last count, I think we probably were the motivation for about a thousand photos during the tour.

After the Han River tour we visited Myeongdong, Seoul's most famous shopping district. Myeongdong is full of fashion, music, street food, and lots and lots of people. It was a pretty nice evening that ended with Spicy Chicken stew and in bed by 10.
Powered by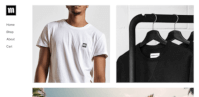 Create your own unique website with customizable templates.