​I woke up Wednesday morning and decided it was time for me to get out of bed for the first time since Monday afternoon. My fever seemed to have abated and some semblance of normality appeared to have been restored to my general condition. It was Tongyeong day, and this was the day I had been most looking forward to all trip. This is Parky's hometown and it is where I lived for a few years in Korea. I was very keen to show it off to the students as it has a very special place in my heart. More than that though, it is just a beautiful little city. It is affectionately known as "The Naples of the Orient" and is home to 250 000 people and consists of over 140 islands, most of which are uninhabited but probably about 2 dozen have decent populations and about 12 are accessible by car ferry. Parky and I used to live in Mireukdo, the largest of the islands (although the main population of Tongyeong lives on the mainland). Mireukdo (do = island) consists mainly of one big mountain named Mireuksan (san=mountain). On that mountain you can visit the temple Mireuksa (sa=temple), and I think you get the picture, everything on the island is Mireuksomething. I promised the students that we could hike up Mireuksan when we went to Tongyeong, but having just spent two days in bed, I really didn't feel up to it. Oh well, I thought, others had been crook; they probably don't want to hike anyway; its got a cable car, we can take that if they still want to go; blah blah blah. So we got in the bus to go to Tongyeong and I ventured "Anyone desperately want to do the hike?" To my astonishment I got quite a few serious replies. Students had rolled up in their hiking boots and tracksuits and were really, truly keen to get up the mountain. Oh well, I thought again, I've been banging on about hiking this mountain now for about 3 month, I can't not do it now. So I put on my big-boy pants and fronted up for the job. No matter how much I didn't feel like it at the time, I'm so glad we did it. It was one of the highlights of my trip.
After Mireuksan we went into Tongyeong proper. We walked through the undersea tunnel, which was built in the 1930s by the Japanese using Korean indentured labour during the time of occupation. We walked along the harbour and found the Geobukseon (turtle ships). After a quick stop to try Chungmu Kimbap (a Tongyeong speciality of rice rolled in seaweed served with chilli-vinegared radish and picked squid, yum!!) we went aboard the turtle ships to take a squiz. The turtle ships were invented by Admiral Yi Sun-shin and were a revolutionary style of warship in the late 1500s. They were the first ships (at least in Asia) to be completely covered in iron (like a turtle shell). They were also short and squat, almost square. This meant that they sacrificed a lot of straight line speed but they turned really well, in comparison with the Japanese long-boats that had loads of oarsmen, could really move, but didn't turn so great. Think about the difference between a snowboard and snow skis. It's the same principle. Anyway, Yi Sun-shin only had 4 of these made when the Japanese attacked with about 150 ships in 1594, but he essentially lured the Japanese boats into a space between islands in which they couldn't turn around and then blasted them with cannon fire, and when they ran out of cannonballs and gunpowder he just started ramming their long wooden boats with his steel ships and sunk the lot. The Japanese navy took a bath that day and left Korea alone for a few hundred year after that. It was a pretty big deal in Korea's history, 423 years later they are still talking about it J
We topped that off with a trip to the Mural village which is, to quote Parky, "A dodgy, old part of town where they decided to invite artists to paint murals to make it nicer". It worked a treat and has now become a tourist attraction in its own right. They now re-do the murals every year and the 'dodgy old part of town' is now full of cafes and tourist shops and young couples taking thousands of selfies. Tongyeong was a great day, enjoyed immensely by all.

Powered by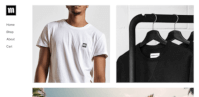 Create your own unique website with customizable templates.