Last Thursday we had Cineforum at the Enforex school. We watched a fantastic movie called "8 Basque Surnames". It was about a Basque girl falling for a boy from Sevillia and vice versa. It was hilarious and very much enjoyed by all students. It gave a real insight into the differences between the cultures of Spain. You may or may not be aware that there are 4 very different languages spoken in Spain; Castellano (Spanish), Catalan, Gallego (Galician) and Basque. Catalan is a mixture of Spanish, French, Italian and a bit of its own stuff thrown in. Galician is a mixture of Portuguese and Spanish. Galicia also has Celtic roots and a long history of trade with Ireland. The traditional folk music of Galicia is the bagpipes. Basque is completely unique. It is half in Spain and half in France and is not related to Spanish or French in any way. It is like they were just dropped there out of a space ship. I think the most famous thing about the Basque is the ETA separatist movement, but that is a bit unfair because I think it should be the food and the landscape. It is stunning.
Anyhoo, before the movie we took a trip to the cathedral, climbed the Giralda (tower) and saw the tomb of Christopher Columbus. The Giralda was the tallest tower in the world when it was built, but that was in 980AD, so it got overtaken a while back.
Powered by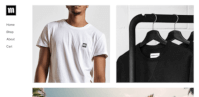 Create your own unique website with customizable templates.