Yesterday we (the students who chose to come) did a tour through the inside of the New Cathedral. The first stone of the 'New' Cathedral of Salamanca was laid in 1513 and it was declared complete in 1733. It underwent major repairs after an earthquake in 1755 and had a major restoration in 1992. When the restorations took place in 1992 the stonemasons and sculptors hid some details in the ornate Plateresque stonework as a time-stamp so that future generations will know that it not original 16th century sculpture. You can see them in the photos below. We also took a stroll down to the river and had a look at the old Roman bridge. Built in the 1st century AD it has just had its 2000th birthday and is still going strong. (Also Parky ate a paella that was cooked in squid ink)
After the break we went to a museum of modern art. It is housed in the old jail. The jail used to be miles out of Salamanca, but as the city grew it eventually enveloped the jail and a new one was built a few more miles out of town. The old one became this.

Powered by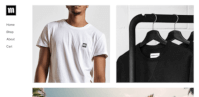 Create your own unique website with customizable templates.