​We arrived in Salamanca yesterday afternoon after leaving Australia at 10:30pm Friday night. If we got up at 6am on Friday, like I had, then we had been out of bed for around 45 hours, because it was about 3am Sunday morning in Adelaide when we arrived here. I can't say I'd been awake for that long because I have a supernatural ability to sleep anywhere, anytime, but a few of us were looking pretty ragged. Not as ragged as the poor Italian team, who arrived in Milan to find that only two of their 12 suitcases had followed them there, but ragged nonetheless.
We quickly retired last night and most people slept the night through. I think Chau was the winner with 12 straight hours, but I dont think she was alone in hitting double figures, not by a long shot.
This morning Parky, Valerie and I ambled into Plaza Mayor looking for a café con leche, not so hard to find in Spain, and stumbled across the first of the Easter parades in Salamanca. Whilst we were there the plaza filled up with a few thousand people, the sun was shining, the parade was parading and it was just a wonderfully pleasant afternoon.
We all met at the plaza, under the clock tower as planned, at 4pm. We took a quick stroll to the School, learned the route, strolled back to the plaza and went our seperate ways.
Major calamities have so far managaed to avoid us and everyone appears to be having a pretty good time, me included. As I've said before, there are worse jobs. 😉

.
Powered by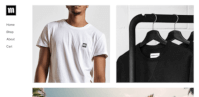 Create your own unique website with customizable templates.