Now we have been in Seville for a couple days and we are finding it pretty good. It was 27*c yesterday, the kids were stoked. We did a tour of the old centre of Seville and had a look at the Cathedral. The Cathedral of Seville is the 3rd largest Cathedral in the world. It started as a Mosque in the 12th century AD when Southern Spain was an outpost of the Arabic empire. It was added to in the 13th and again in the 14th centuries and has been quite impressive for quite a long time now.
Parky and I caught the last of the Feria de Abril. It is a huge festival in Seville every April and has lots of ladies in their Flamenco get-up and people riding in horses and carriages. It's pretty fantastic.

Powered by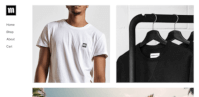 Create your own unique website with customizable templates.