The weather in Salamanca was excellent today. A nice change to the rain and cold we have been experiencing. As usual, we went to school and studied. After school and siesta, at around 5, we all meet at the Plaza Mayor to begin our treasure hunt around the old city. Each clue revolved around a place or area that we had toured in previous days. The clues were all written in Spanish which made the treasure hunt a little more interesting. At each stop, we would take a picture to prove that we were there. One of Penn and my favourite stops was a beautiful, famous garden :)
Overall I believe everyone had an amazing day!

Powered by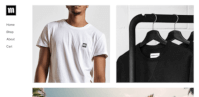 Create your own unique website with customizable templates.