Tuesday was a great day. School on the morning, Samsung D'Light in the afternoon and

Cooking Nanta (Click here)

in the evening. Cooking Nanta is a Comedy stage-show rooted in traditional Korean drumming. It is truly remarkable. Then home to Seong-bok, dinner at the Chinese restaurant and Happy Birthday to Thalia. Good times!

Samsung D'Light is a futuristic technology showcase. It is very difficult to recreate it in 2D images, but you need to know that those students wearing the VR goggles think they are on a rollercoaster. They don't think they are in a VR machine which is simulating a rollercoaster, they think they are ON a rollercoaster. I have seen people scream, cry, even get motion-sick on this machine. It is unbelievably realistic. There is a very good reason they make you wear a seatbelt when you put the goggles on.
Powered by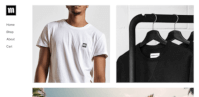 Create your own unique website with customizable templates.