We had a big rush hour in the morning with our made lunch from the hotel that we stayed in as soon as we got the train station. Then we had a 3 hour train ride to Matsumoto (which i was really excited about cause i can relax). Then we went to Matsumoto hotel for a little break and then we went to the Matsumoto castle for a tour (which i was interested about even though i didn't really show it cause i was still tired). Then we went back to the hotel to relax for a bit and after we went to dinner at a nice restaurant (yummy food)

Today we went for a serene walk through the Matsumoto Alps Park to view the distant snow capped mountains, followed by exploring the surrounding sakura and exciting outdoor adventure park. I enjoyed viewing the wildlife and listening to the woodpeckers. Not long after, we made our way to Agatagaoka Highschool for a full day of fun activities the students had prepared for us.
I learnt about Japanese highschool life, practiced tongue twisters, participated in New Year's games, tried calligraphy and performed a tea ceremony. I was sad to say goodbye to the students but I'm looking forward to seeing them again when they come to Australia. Spending the day with Japanese students allowed me to improve my language and communication skills and has enabled me to gain a wider understanding of Japanese routines and daily life.
Powered by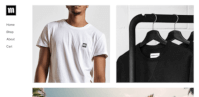 Create your own unique website with customizable templates.