Today, after another day of school and a well-deserved siesta, we met with our guide and headed out for a tour of the Cathedral Vieja. Outside was very cold, but once we moved inside, we were absolutely in awe. The expertly carved stone pillars and spectacularly high ceilings towered above us as we walked through the cathedral, admiring the centuries old artwork and architecture. Calming music played through speakers hanging on the walks as we continued to gaze at the expert carvings and areas reserved for prayer, featuring statues and paintings of saints and other religious figures.
After, we ascended higher into the tower and viewed artefacts and living areas from when the cathedral was a public place of worship. Venturing outside, we were chilled by the rain and small flurries of snow, so we quickly returned inside.
Next, we climbed several narrow, winding staircases which seems to continue forever, until we reached the outer railing of the cathedral, from which we were able to look out across the beautiful city of Salamanca. Despite the breathtaking view, we hurried along, eager to find shelter from the freezing cold.
Following another dizzying climb, we emerged onto a narrow balcony that surrounded the inside of the cathedral. From there, we could see across the massive space and look down on where we had been before. Despite our height, we were overwhelmed by the size and scale of the building. Soon, we climbed to the topmost bell tower of the cathedral, just as the bells began to toll above us. The scale of the building was indescribable.
However, as with each passing second we were becoming more frozen, we quickly made our descent to the ground floor. Overall, our experience of the cathedral was phenomenally breathtaking, if slightly overshadowed by the freezing weather.

Powered by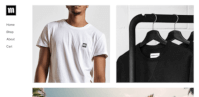 Create your own unique website with customizable templates.