​On Thursday we finished up at Lexis Korea and had a little celebration of completion. It was quite nice. The students all had to come up to the front of class and talk about what they liked about Lexis and their favourite thing they did in Seoul (in Korean). It was great to see their improvement over the course of only two weeks.
After classes were done we went to the Lotte World Aquarium. It was pretty great actually, in most respects. Fish are one of the few types of animals I don't hate seeing in cages. I don't necessarily love it, but I don't necessarily care that much about it either. And the sea lions looked happy. They obviously had lots of human interaction as they were well trained and they were showboating. You could see them massively reacting to the crowd's applause, and hugging, kissing and hi-5ing their human co-stars. I know I'm massively anthropomorphising the sea lions' behaviour, and I know they probably would be happier in the wild and blah, blah, blah. But you know when an animal is unhappy, and they didn't give that vibe at all. When I saw the Beluga Whales in a tank, on the other hand … you could just feel they were unhappy. I could tell you how big the tank is, but it's a Beluga Whale. Who cares how big the tank is? It's obviously smaller than the building it was housed in and was therefore, by definition, too small. You could fill Adelaide oval with water and stick a whale in it and I would still say it was too small. These funky creatures like to travel. It took the shine off of the experience for me. Also because the Belugas were the main attraction. There was so much great stuff in there, interesting, colourful, funky, ugly, weird stuff that lives in the ocean. I just found the whales so unnecessary. But enough of that.
We also went to see another stage show. JUMP! It is a martial arts comedy show. They were amazingly athletic and very funny. I got picked out of the crowd to fight one of the stars of the show on stage. It was a bit nerve wracking, but I managed to get him cowering in the corner very quickly. Little did I know, the rest of the cast was standing behind me with swords, nun-chucks, knives and all sorts of fighting paraphernalia being all menacing, which they then hid when I turned around to make it appear as though the actor was terrified of me alone. I said stage show, that bit was more pantomime. I knew something was happening because the audience were laughing their heads off, but I was unaware of it on stage. Funny.
Anyway, we are now in Gimhae at the sister school and all of the kids are in homestays. Everyone seems incredibly happy with their arrangements and I will update again in the morning.
Powered by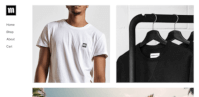 Create your own unique website with customizable templates.