On the one day of the tour on which we do not meet the students, Parky and I teamed up with Mi-hwa and Sang-suk (our co-teachers from our sister schools) and hiked Yongji-bong. It was a pretty steep 2-hour hike up, and much shorter on the way down. It was topped off with chilli-soy pollack and soaking our feet in the icy mountain stream. Amazing. It was everything I could have wanted on our "day-off".
The temple we visited (Jangyu-sa) was founded in 48AD (no, that is not a misprint). It was founded by Queen Ha, wife of the first King if Gaya. Queen Ha was from India and one of the original figures in the history of Buddhism in Korea. Sadly, none of the original temple remains.
Powered by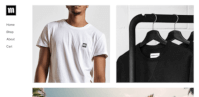 Create your own unique website with customizable templates.