​Yesterday we did a tour of the DMZ. We bussed up to Cheolwon and into the permit-only-zone between South and North Korea. Although Parky and I have been to the DMZ on numerous occasions we had never been to this part of the border and we had never been into the restricted zone. In the restricted zone we visited the 2nd infiltration tunnel, the Peace Observatory and saw much of the border area. We had to be passed through multiple military checkpoints on the way. We were turned back at one because we didn't have the correct paperwork and we had to drive 20 minutes back to a checkpoint to get it sorted. At that point we picked up an official chaperone to help us navigate the rest of the journey. It was much easier with her on board our bus.


We visited the 2nd infiltration tunnel, which was found in 1975 when a soldier patrolling the DMZ heard a large explosion from underground. When he reported it to his superiors the military launched a massive investigation that found 4 tunnels the North Koreans had dug under the DMZ in anticipation of launching a ground assault on Seoul. Through whizz-bang underground scanning technology it is estimated that there may be as many as 12 tunnels started from north of the border, but construction ceased when the first few were discovered. The North Koreans denied digging the tunnels and insisted at the UN that South Korea had in fact dug the tunnels, even though they were complete at on the northern side, but had not emerged in the south yet. Obviously we are meant to believe that the South Koreans had dug the second half of the tunnels first and were later going to finish them by connecting them to strategic points around their main civilian population points.

After that we moved to the Peace Observatory and got to look over the border to North Korea through massive binoculars which they had installed. I have done this on about a dozen occasions from various points on the border, but this was the first time that I could actually see North Korean military instillations, with flags flying high and soldiers standing in the windows (about 2 – 3 km away) staring straight back at me through their own binoculars. I have to admit, it was quite unsettling.
Everyone was super tired on the bus on the way home and we spent the rest of the day getting across Seoul with our suitcases and settling into our new homestays. Unfortunately we were extremely limited in the areas we were allowed to take photographs yesterday, but I'll post what I have including one when my camera must have 'accidently' gone off going through a military checkpoint.

Powered by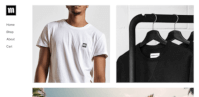 Create your own unique website with customizable templates.