On the second day in Korea we all woke up in a pretty timely fashion at 8am and headed down for a hearty breakfast of rice and noodles. At 9am we jumped on the bus and headed for Seongnisan. Seongnisan is a picturesque mountain just south of Seoul and home to Beopjusa, the temple housing the largest gold Buddha in Korea. Leading up to Beopjusa is a quaint little town with lots of people setting up street stalls and selling the herbs and other ingredients they have picked in the forest that covers this amazing mountain range.


We could not help but stop and have a play in the mountain stream that has been the lifeblood of this temple for the last one and a half millennia. It was a warm day, 26*c, and the sun was shining and the air fresh. We arrived at the temple and spent a coup-le of hours taking it all in. The golden Buddha statue is covered in 3mm of gold plating, 80kg of pure gold in total. The temple is also home to a famous 5 story Pagoda, a 1300 year old stone lantern and many other treasures.


At the moment the monks are restoring an old run-down section of the temple, and to be able to afford it they are selling the roofing tiles at about $15 each. The catch is thst when you buy the roofing tile, you don't get to keep it, you just get to write your name on it and then donate it back to the temple and they will use it to re-roof the old buildings.


After visiting the temple we had a San-chae Bibimbap (Rice hotpot with mountain-foraged vegetables) and then jumped in the bus to head back to Seoul. 98% of the trip back to Seoul looked like the first photo, 2% looked like the second, and the students experienced their first real-life Korean bumper-to-bumper traffic jam. We covered about 80km in an hour and 10 minutes and then it took about and hour and a half to drive the last 8km to the drop-off point. That's life in a city with the populations of Adelaide, Sydney, Melbourne and Brisbane combined!

Powered by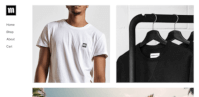 Create your own unique website with customizable templates.