No, I didn't make that word up. It really exists. Yesterday we visited Changgyeonggung, the 15th century palace built by King Sejong for his retired father. It was also the stage for the true history of

Crown Prince Sado (click for the wiki page)

. Prince Sado was starved to death on the orders of his father, King Hyojang. King Hyojang was in a difficult position as execution in those days for teh crimes of treason, rape, sedition and so on often also meant the simultaneous execution (or at the minimum) banishment of both the father and sons of the convicted, in this case that would mean the king and his grandson. So instead of execution, the king ordered him locked in a rice chest and left him without food or water in the blazing sun for 8 days. As a consequense Prince Sado died. But all is not as simple as it seems ...
Powered by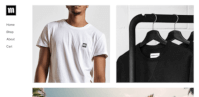 Create your own unique website with customizable templates.