Today we started school. We were level tested, split into two groups and sent in for four hours at the coal face. The students came out of that experience looking kind of like they had just got off of the world's weirdest amusement park ride ... like they were glad they had experienced it; but were nonetheless extremely glad it was over and they could now move on with their lives. And move on they did do, heading home and grabbing some lunch, before coming back into town and taking part in a walking tour of the history of Salamanca. We visited the monastery where Christopher Columbus was sentenced to death for being a heretic, before being rescued by the Spanish Queen Isabella and sent to try to find a back route to India. I never realised that Columbus died not ever knowing that he had discovered a totally new continent (for the Europeans, I'm pretty sure the native Americans knew it existed). Apparently he thought he had been to India until he died. Anyhoo, then we moved on to the New Cathedral, the one that is only 600 years old. Not that old one around the corner that was built in 1200 and something AD. The New Cathedral offered some very interesting stories and some amazing stone-masonry. Such intricate handiwork must have taken decades to complete, maybe centuries. From the New Cathedral we moved to the University, also founded in 1200 and something AD. We learned a lot about

plateresque

stone carving and frogs on skulls. I'll post some pics tomorrow.
Powered by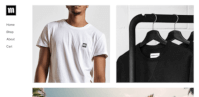 Create your own unique website with customizable templates.