​Last Friday we arrived in Gimhae and came straight to the sister school. The stduents were introduced to their homestay partners and sister school friends and immediately you could see the bond. These kids were no strangers, they have been communicating over social media for nearly 12 months now and even though they had never met, they had this shared history to fall back on. It was a really rewarding experience as a teacher to see the students that have been bonding over the last year now meet for the first time and see the friendships just click into place.
We had a welcome ceremony, some speeches, spent a couple hours in art class (which was a great ice-breaker) and then everyone went home with their respective homestay families for the weekend.

Powered by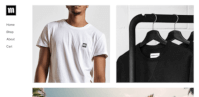 Create your own unique website with customizable templates.