(just a sample of our activities today)

Today we went to Bongha Village (봉하). This village is the 16th president called

노무현

hometown and birthplace. We visited his house, memorial hall.

😁 아,

선생님

we just came from a dog cafe as well

😍

Today we went on aroad trip to

경주

(gyeongju) and saw

경주

불국사

삼층석탑

(three-story stone pagoda of bulguksa temple),

경주

불국사

다보탑

(dabotap pagoda of bulguksa temple) as well as

석굴암

(seokguram grotto) as we went up the mountain. Afterwards we went and had lunch and went to

경주

신라동궁과

월지

(donggung palace and wolji pond in gyeongju) and saw lots of beautiful fish before making the long trip home.

I went to the Hadong Cosmos and Buckwheat festival. There were many food stalls that only used buckwheat to make meals! The food was still very delicious. We rode a rail bike past many fields of cosmos flower

Today I went to Sasang and had kalbi then went to Nampodong and did shopping and then went to the beach in haeyundei and also bought Kpop albums

Thursday the 28th of September was the kick off date for the 2nd School of Languages Korean Study Tour. We gathered at the Adelaide Airport at 7:30 am and headed inside. The first leg of our journey was delayed and we didn't head to Melbourne until after 10am, but with plenty of time we caught our connecting flight to Hong Kong. In Hong Kong we quickly found out departure gate and settled in for a 4 hour stopover. 4 hours is not too bad, the students handles their tiredness admirably and amused themselves playing cards, reading books and taking Parky's yoga masterclass.

Upon arrival in Korea we moved quickly into Gimhae and got our SIM cards from the local KT office. After making sure we are all connected we moved on to Gimhae Foreign Language High School where our sister school friends were finishing their final exam. We got together at the school and were provided lunch in the school cafeteria. When our friends finished their final exam, we held a small welcome ceremony and went home to begin our homestay programme.
Powered by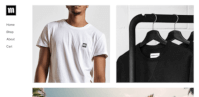 Create your own unique website with customizable templates.