I can't believe the final day has come!
This morning started with a 4:15 am alarm sound in order to meet everyone and their host families at the bus stop at 5:30 am. Everyone said their goodbyes and thanks and we headed off on time bound for Madrid. After arriving in Madrid with plenty of time to spare, we cleared customs before seeking out some lunch and making some last minute duty free purchases. We then boarded the plane, ready to take on our first leg to Dubai. Much to everyone's excitement, new movies had been released on the Emirates in flight system since the last time we flew. After touching down in Dubai, we made the quick transfer to our awaiting Adelaide bound jet. What an amazing experience the last 3 weeks have been!
Powered by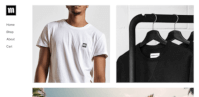 Create your own unique website with customizable templates.